BECOME A DISTRIBUTOR
The building industry is a Tough Trade! Being a supplier to the trades is difficult at best. So, what do you find that sets you apart from your competition? Tough Trade Tools believes the more you can offer your contractors, in the best line of accessories, the better. But, not just any tools will do. They need to help your contractors to be more efficient, more accurate, and more profitable. Our "MADE IN THE USA" tool line will do just that!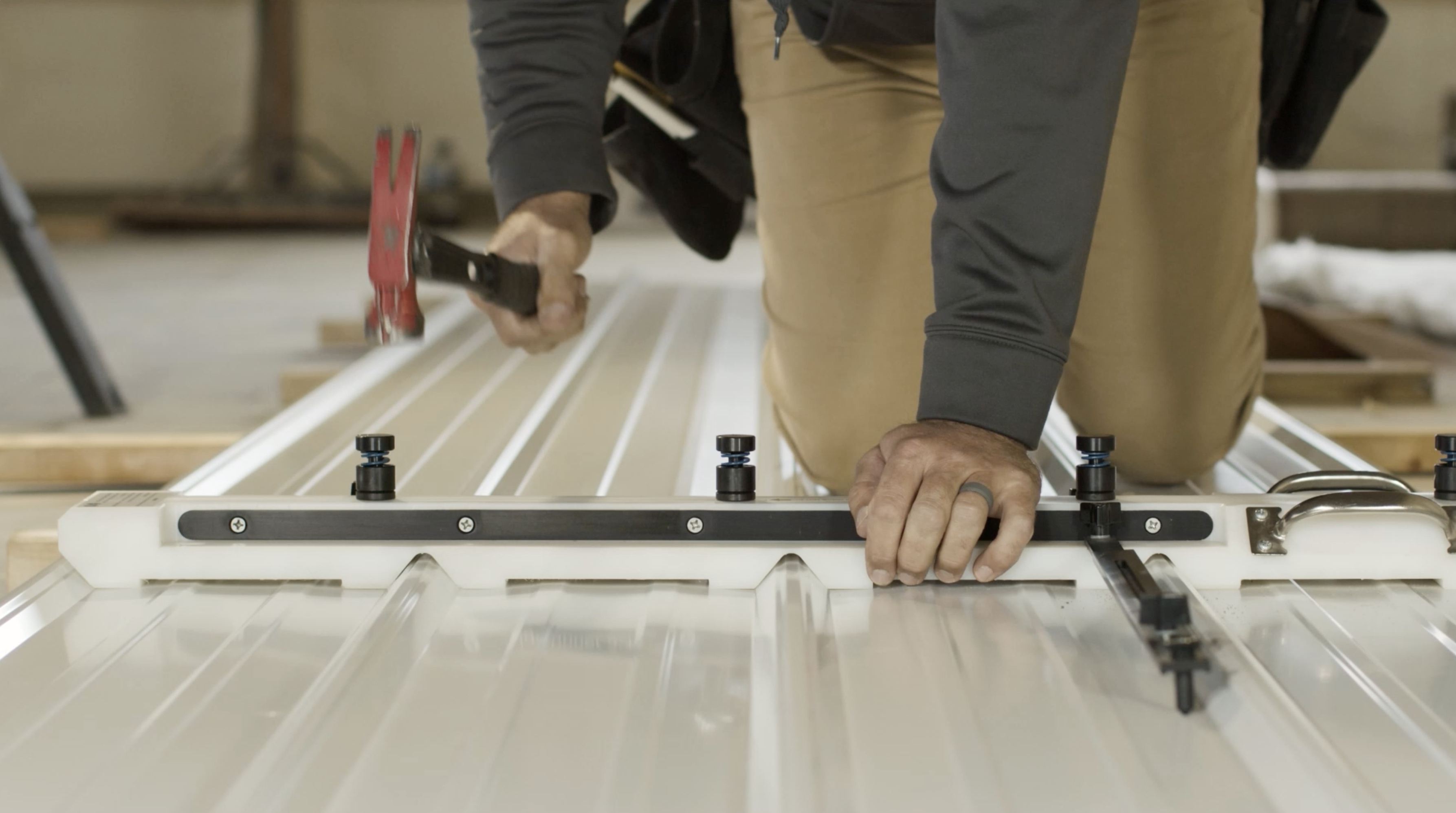 What Contractors Say About our Tools:
"Using the Ridge-3:10, keeps all of the fasteners lined up and looking good. Punching the holes in the metal panels on the ground speeds up the whole process by 50-60%. Punch thru 6 panels, hand them off to be fastened, repeat… keeps everyone on track. Time is money, and profit is the bottom line." – Troy A.
"The Truss spacers help to keep the crew on target with aligning the trusses in a "production" style. We use them on our pole structures, additions, and new home construction projects."   – Joe D.
"Using the Ridge-L9 makes the consistency of marking the angels on the panels easy. Find your first angle, mark your start point, lay the angle tool on the center rib, adjust the arm and lock it in. Make your mark. The angle is already set for the next panel. Fast and accurate." – Dave P.
Pricing
We offer a competitive discount structure to our distributors.
"No Problem" Returns & Exchanges 
Distributors have the option to exchange an unused and unsold stock item, for a product of equal or greater value, after a period of six (6) months. All other returns are subject to our standard 20% restocking fee. 
Service & Support
All our products are made of quality materials and are backed by a standard one-year warranty. Our goal is to help our distributors be successful. If you have questions or need support, we're ready to help. Your success is our success.
Become a Distributor
Tough Trade Tools would love to talk with you in more detail about our distributor program. Click here to contact us or call us at 989-859-2168.